The Teaching and Learning Innovation Expo, 2021 is a leading event held annually at The Chinese University of Hong Kong (CUHK) since 2007. The Expo is jointly organised by Centre for eLearning Innovation and Technology (ELITE), Centre for Learning Enhancement And Research (CLEAR), and Information Technology Services Centre (ITSC) of CUHK.
Date (HKT): 26 to 30 July 2021
Presentation
We presented two posters in this events.
Award
We've won

Educational Technology Innovation: Gold Award for our mixed-reality work. Our second poster also got

Pedagogical Innovation: Silver Award in this expo. Link
Mixed Reality in Hands-On Learning of Robotics
By: Xinyan Zhao (CSE), Sabrina Lam (MAE), Dr. M. Usman M. Bhutta (MAE), Prof. Darwin Lau (MAE), Prof. Jimmy Lee (CSE)
Poster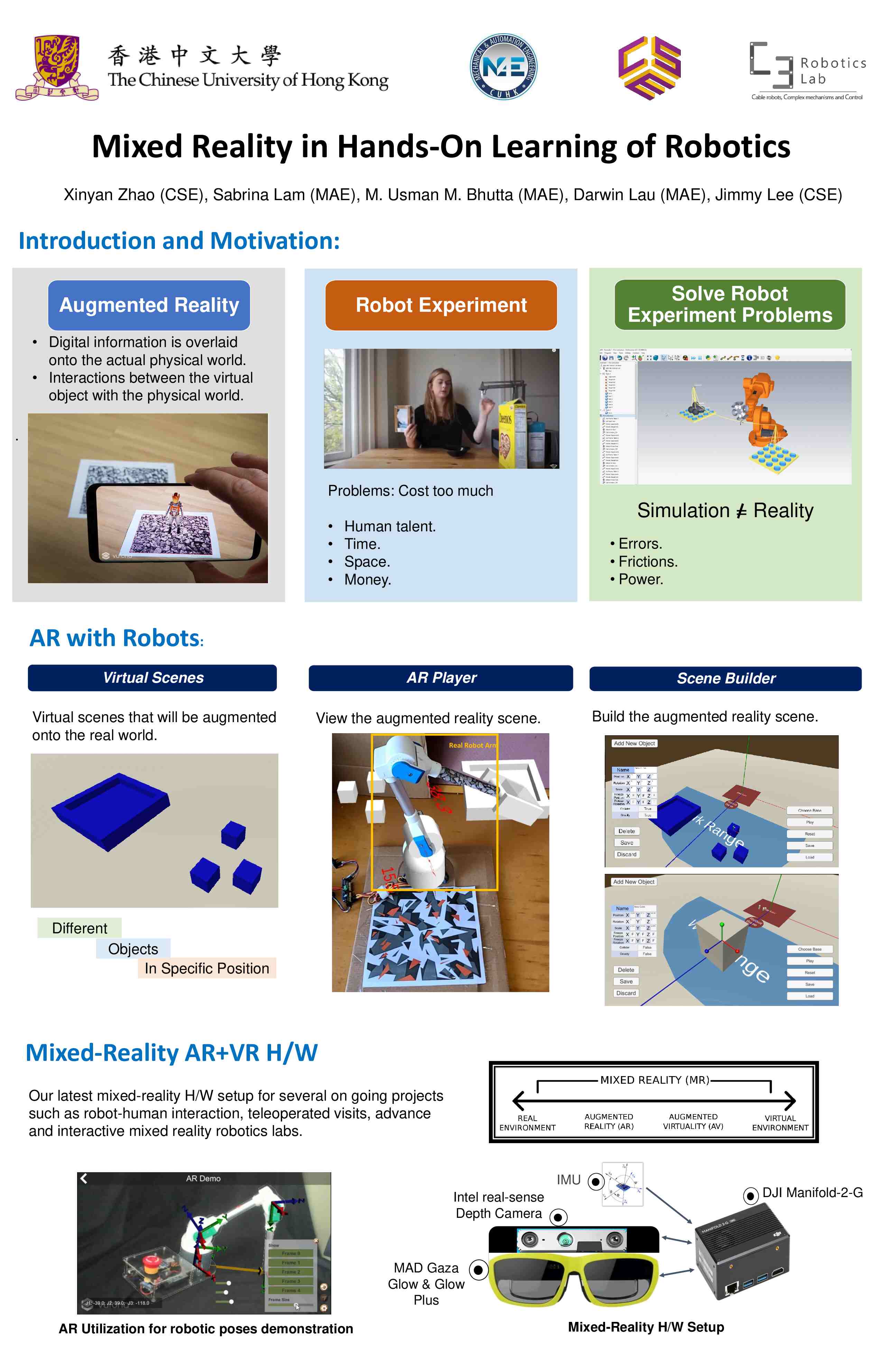 Video
Online Robotics Laboratory Framework for Interactive and Hands-On Learning
By: Ken Hui (CSE), Ken Kwok (MAE), Dr. M. Usman M. Bhutta (MAE), Prof. Darwin Lau (MAE), Prof. Jimmy Lee (CSE)
Poster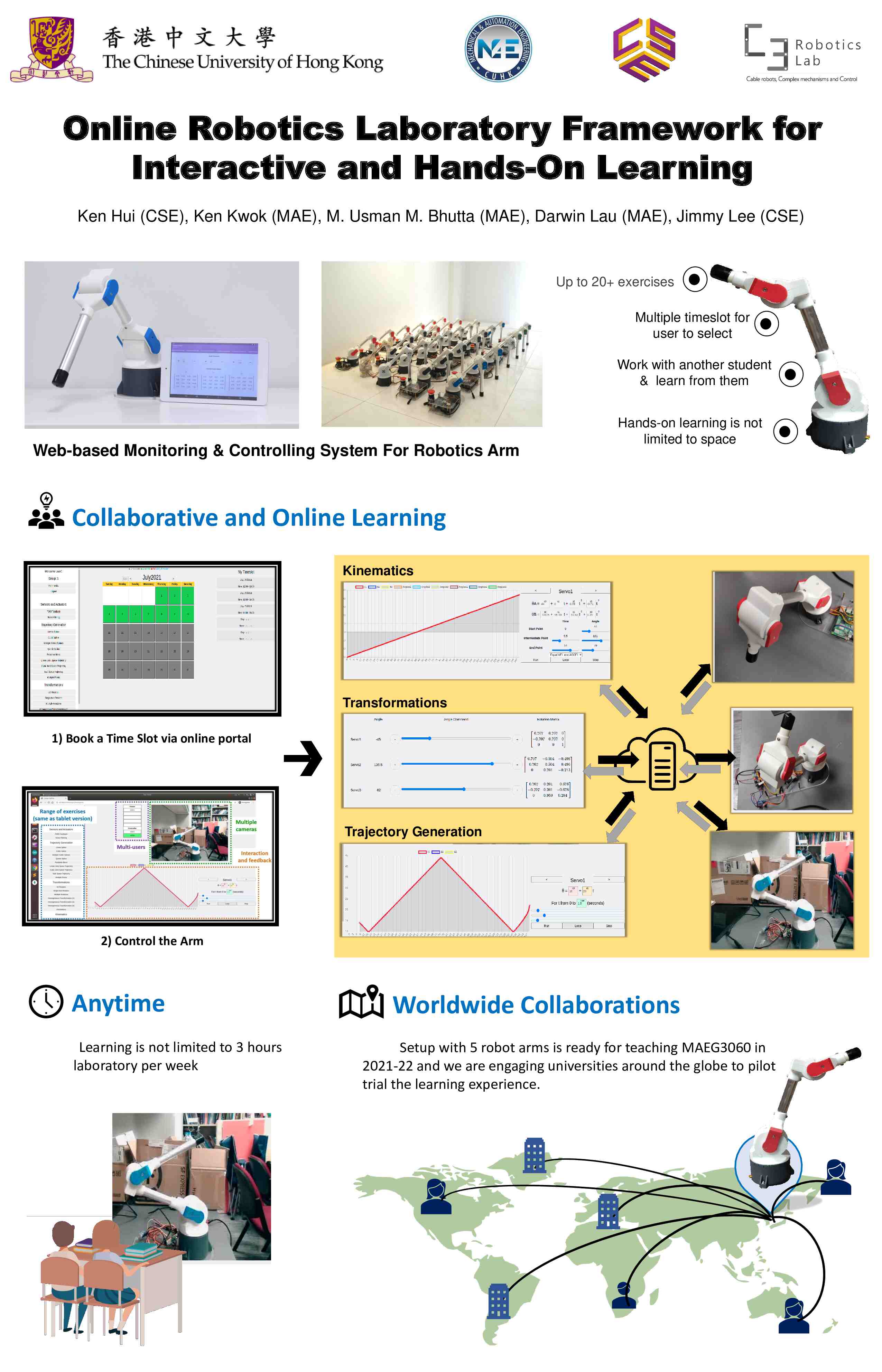 Video