Global AI and Robotics Conference [CCF-GAIR 2018] was held in

JW Marriot, Shenzhen China (06.29-07.01, 2018). What I've observed, please read the sections below;
Computer Vision
Prof Ming Liu (my supervisor) was Session Chairman, and he is Assistant Professor of Electronic and Computer Engineering Department, Director of RAM-LAB, HKUST 30 July, 18.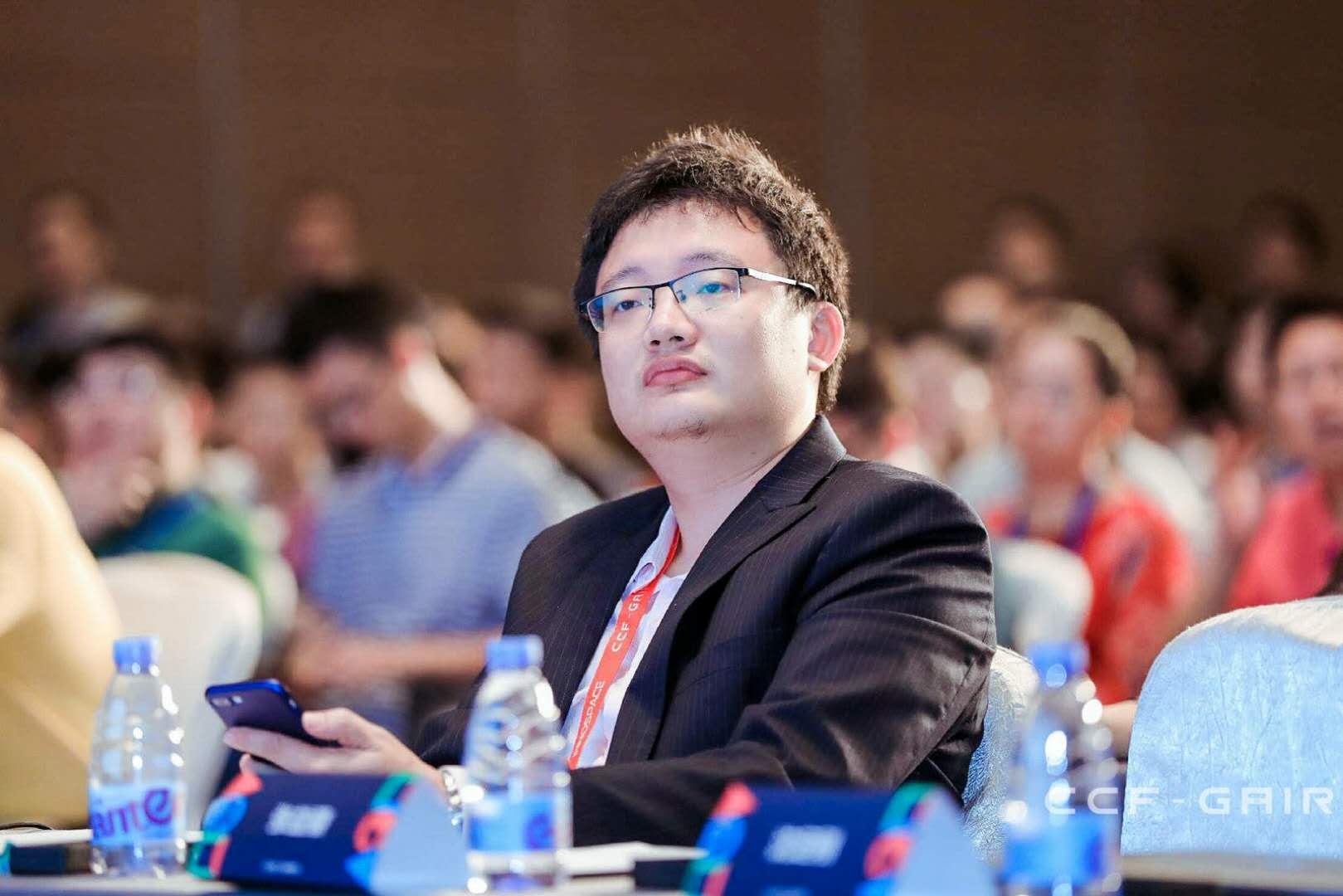 Plenary Report by Long Quan
Long Quan,Professor of HKUST, President of ICCV 2011, IEEE Fellow
Topic: Computer Vision, Recognition and 3D Re-construction Slides: pdf
Keynote Speech by Dahua Lin
Dahua Lin,Co-Founder of Sensetime, Director of CUHK-Sensetime Joint Lab
Topic: New Explorations in Computer Vision Studies.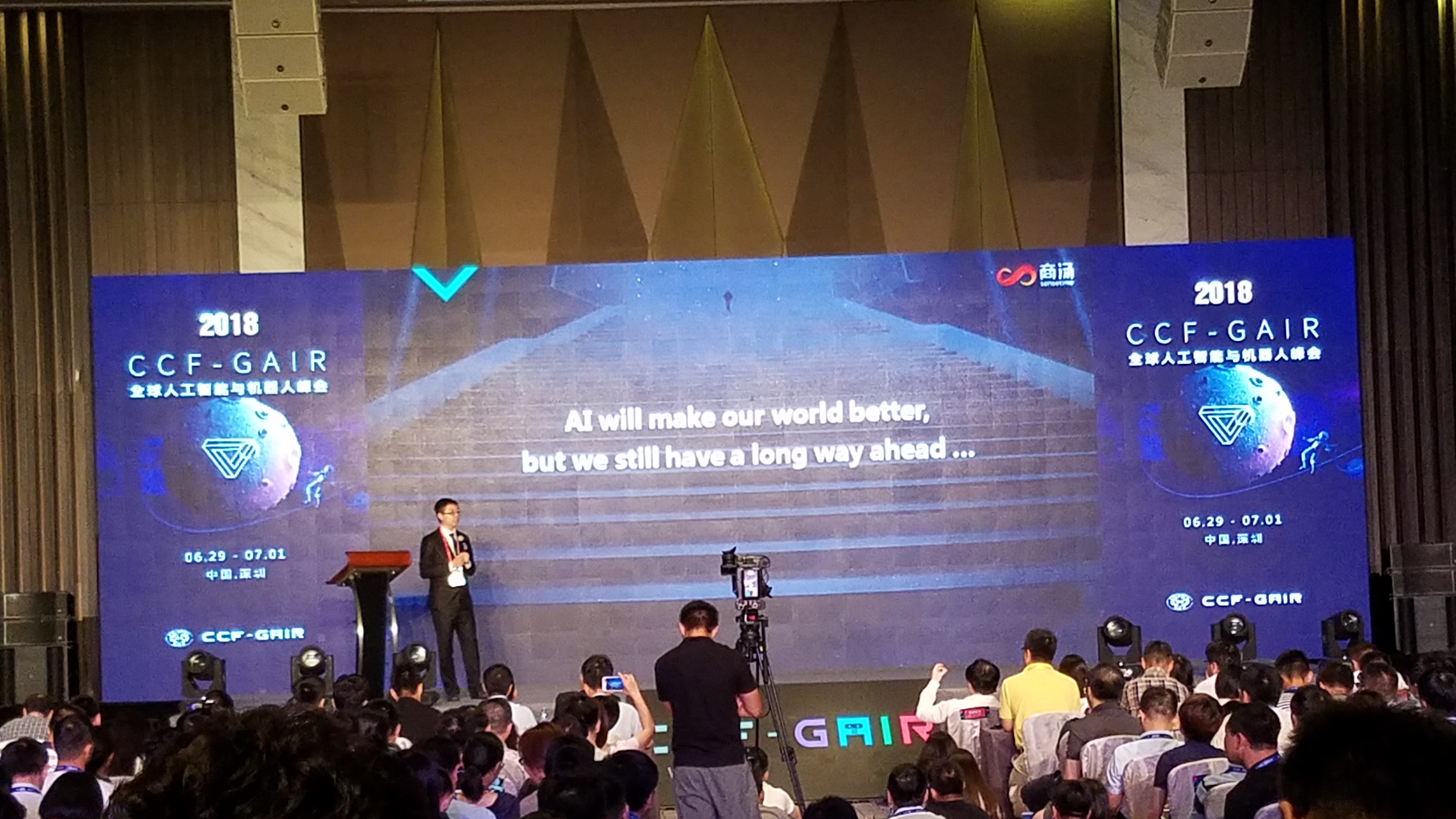 Intelligent Driving
Plenary Report by Fei-Yue Wang
Fei-Yue Wang,"Director of The State Key Laboratory for Management and Control of Complex Systems, the Chinese Academy of Sciences Vice-president & Secretary general of Chinese Association of Automation"
Topic: Future of autonomous vehicles.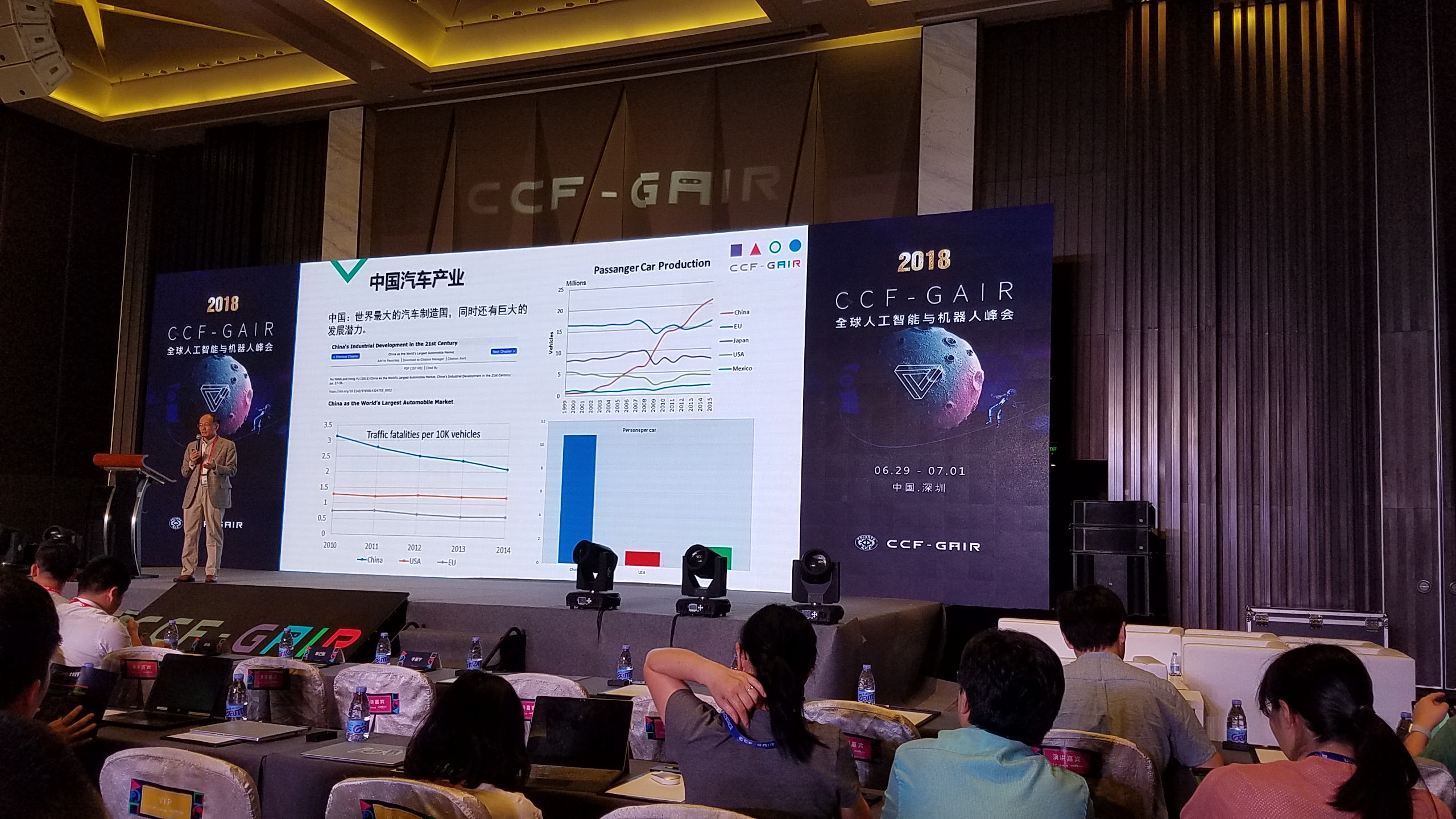 Related Images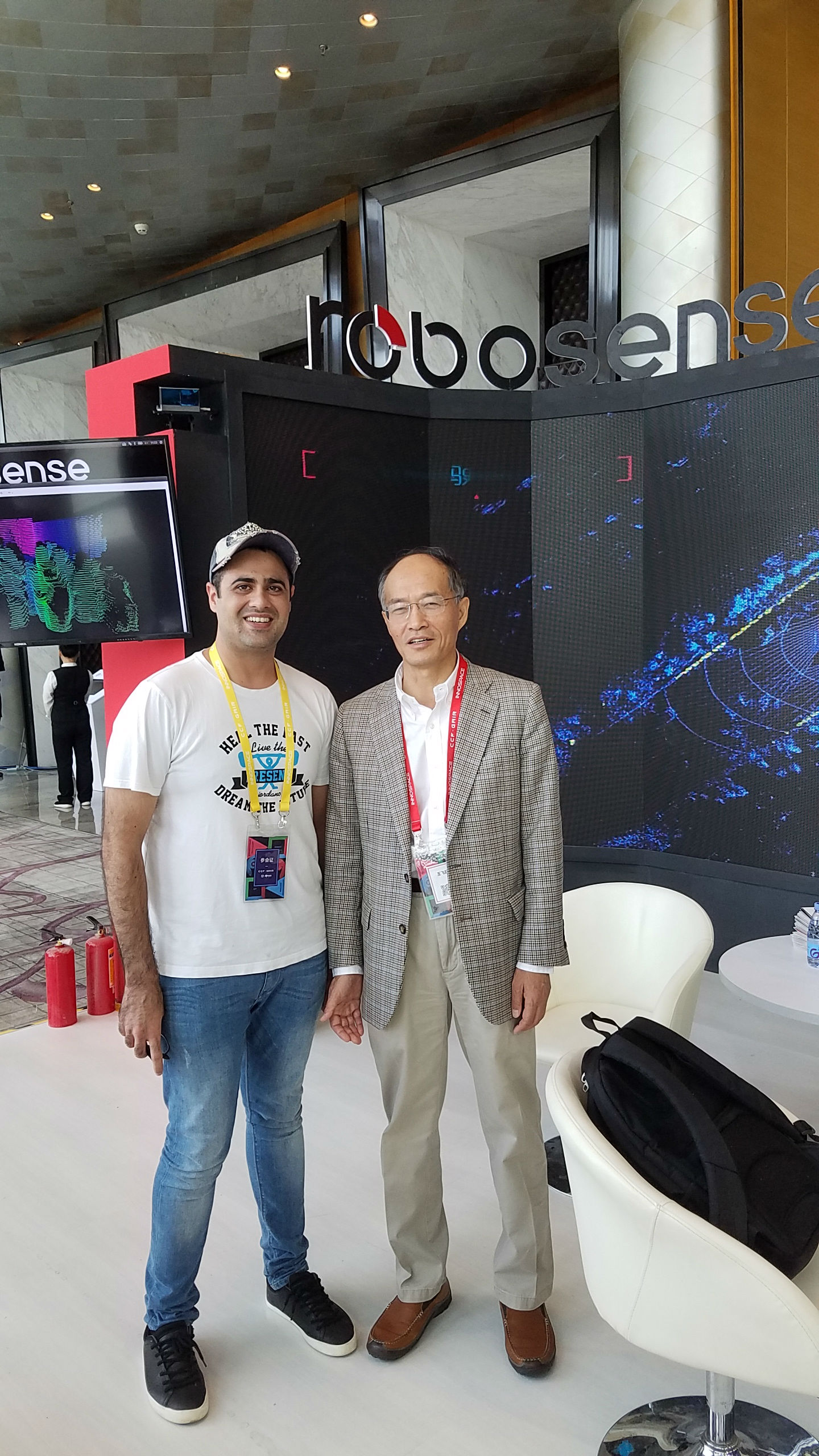 Boaz Sacks keyspeech
Keyspeaker: Boaz Sacks,Regional President of Mobileye(China) - An Intel Company His speech includes the topics;
The concept of Mobileye
Sensing the entire roadscape
12 Cameras systems on vehicle
View points of cameras
Camera system for parking
REM Aggregation
Mapping REM Summary
Facts and figures by WHO about the death of people
Human Error is the cause of most collisions
Axa switzerland research to avoid the collisions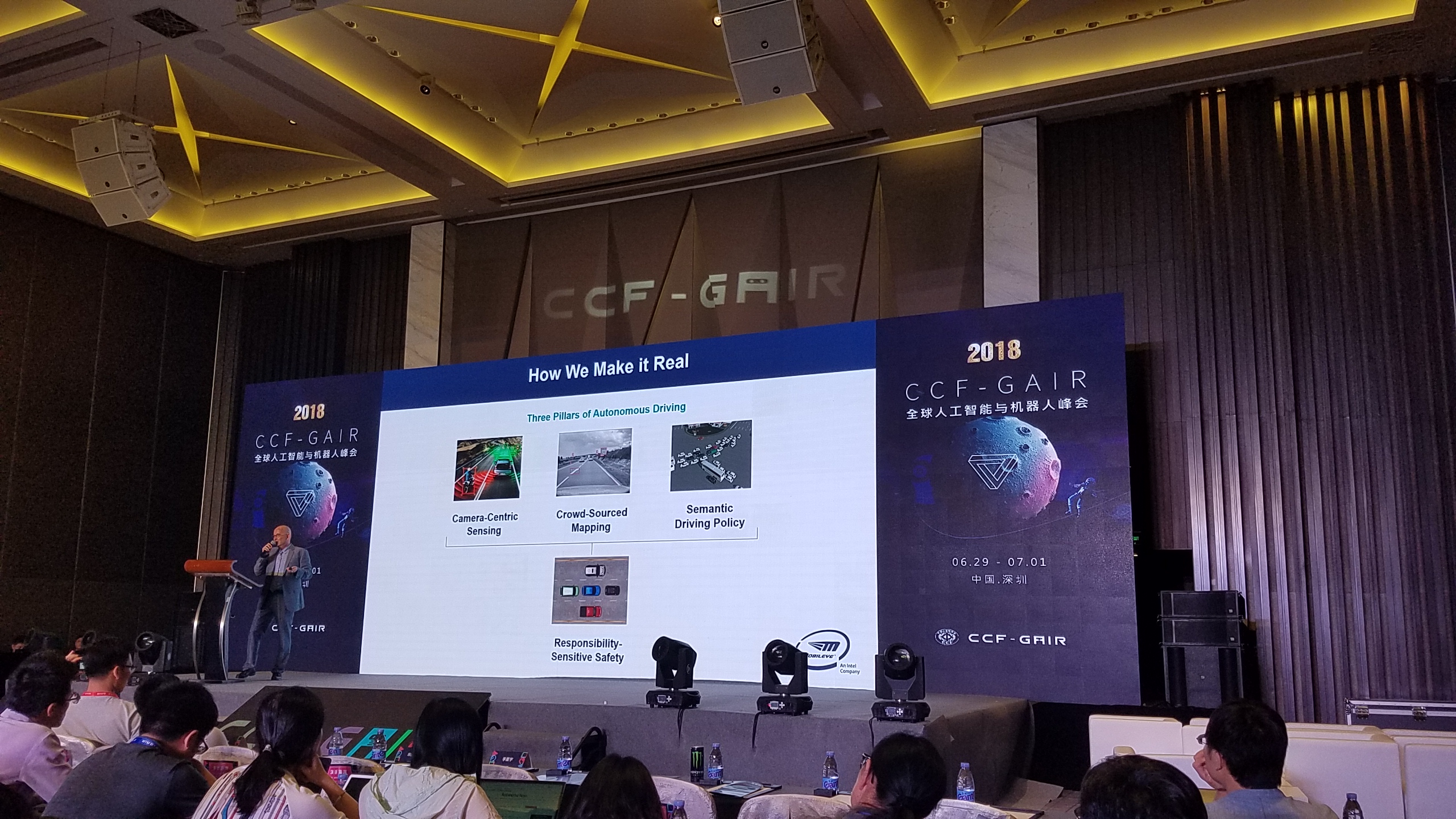 Related Images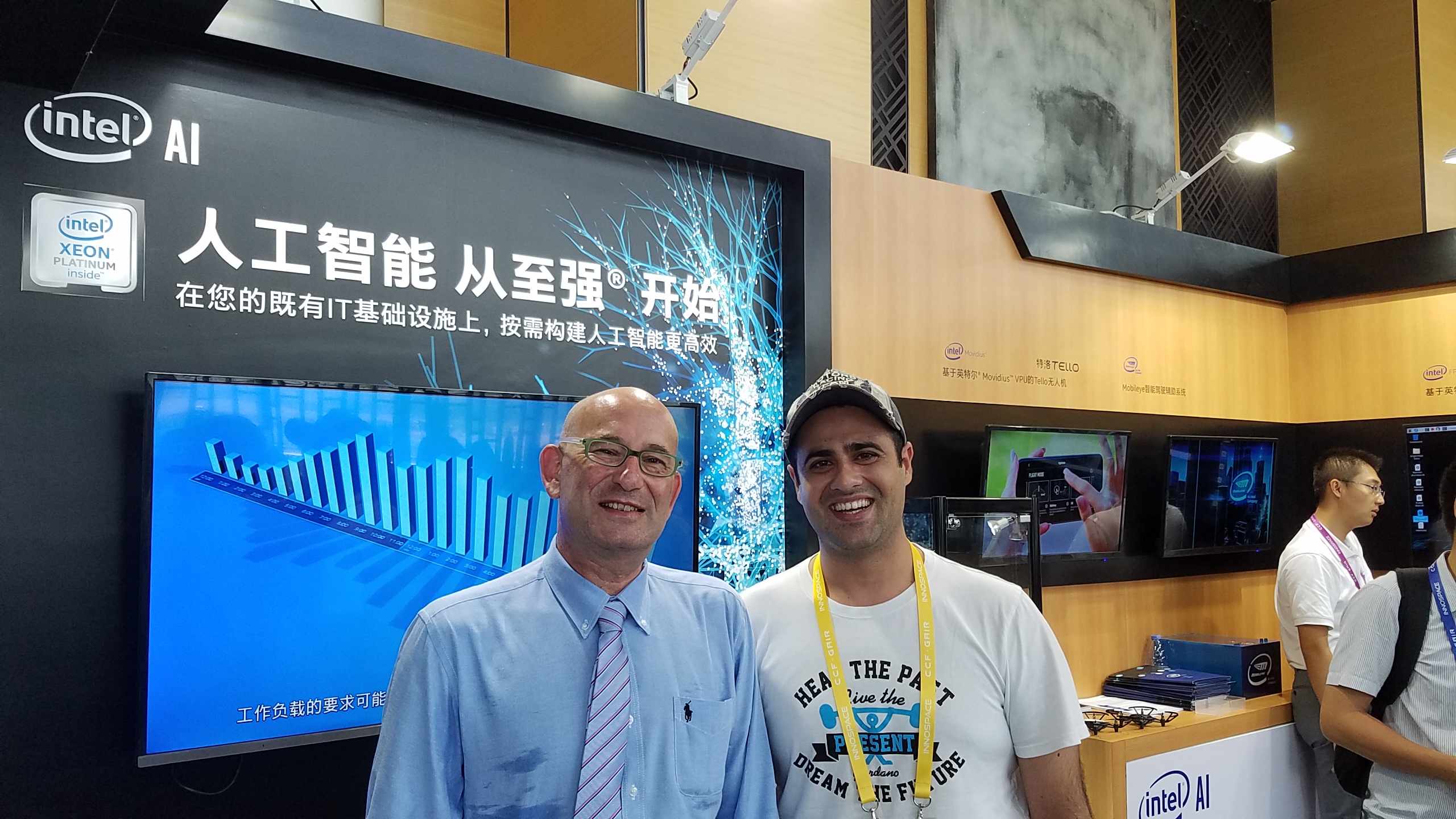 Ping Qi keyspeech
Ping Qi,Director of Engineering Center at ZF (China) Investment Co., Ltd.
Topic: The Challenges on the Automobile's Brain and Actuators Posed by Intelligent Driving His speech includes the topics on ProAI Gen 2.0 Level 4.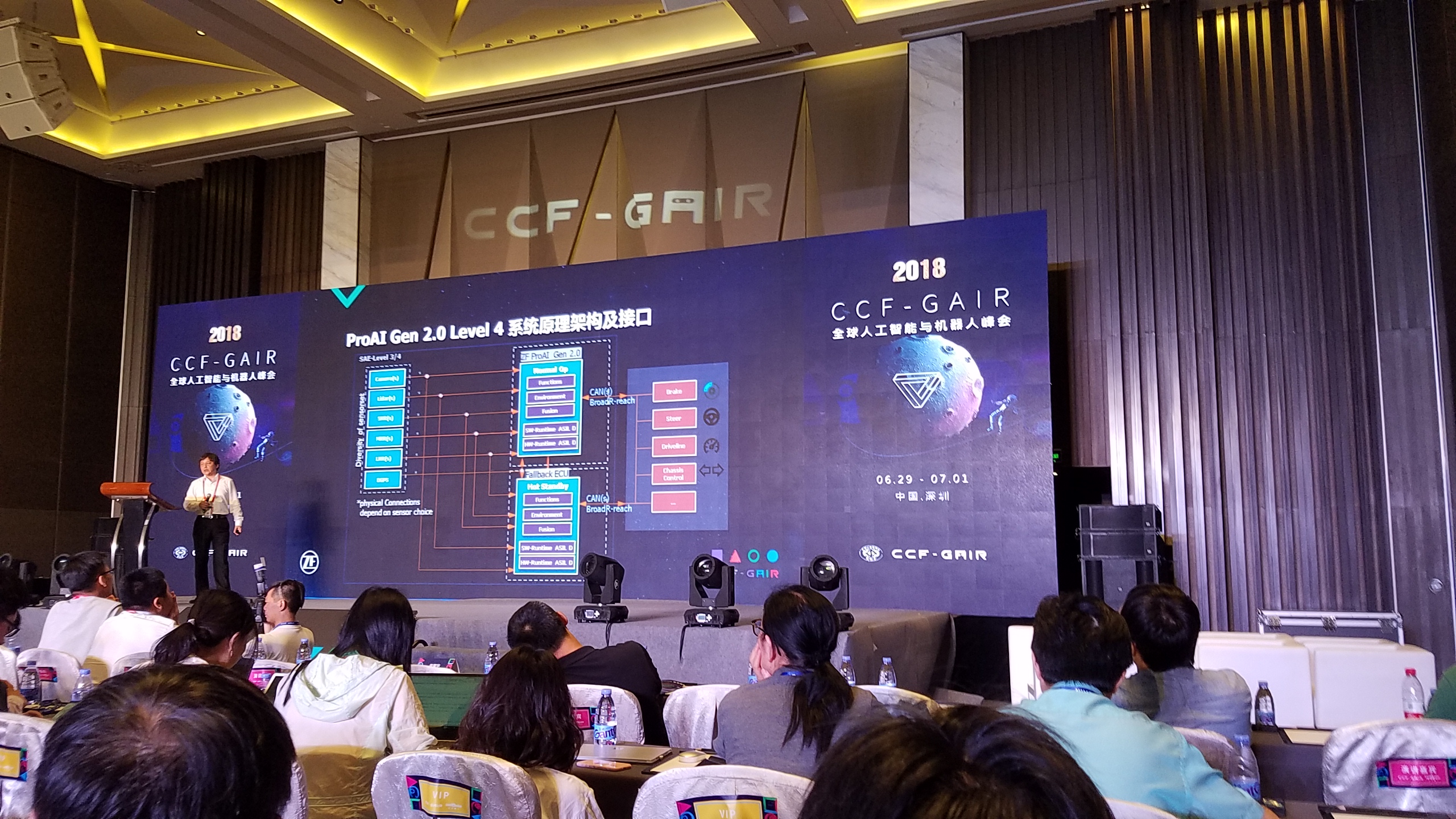 Learning
Keynote Speech by Eric Chang
Eric Chang,Vice-president of MSRA (Microsoft Research Asia)
Topic: The Exploration of Weakly-Supervised Learning in Medical Imaging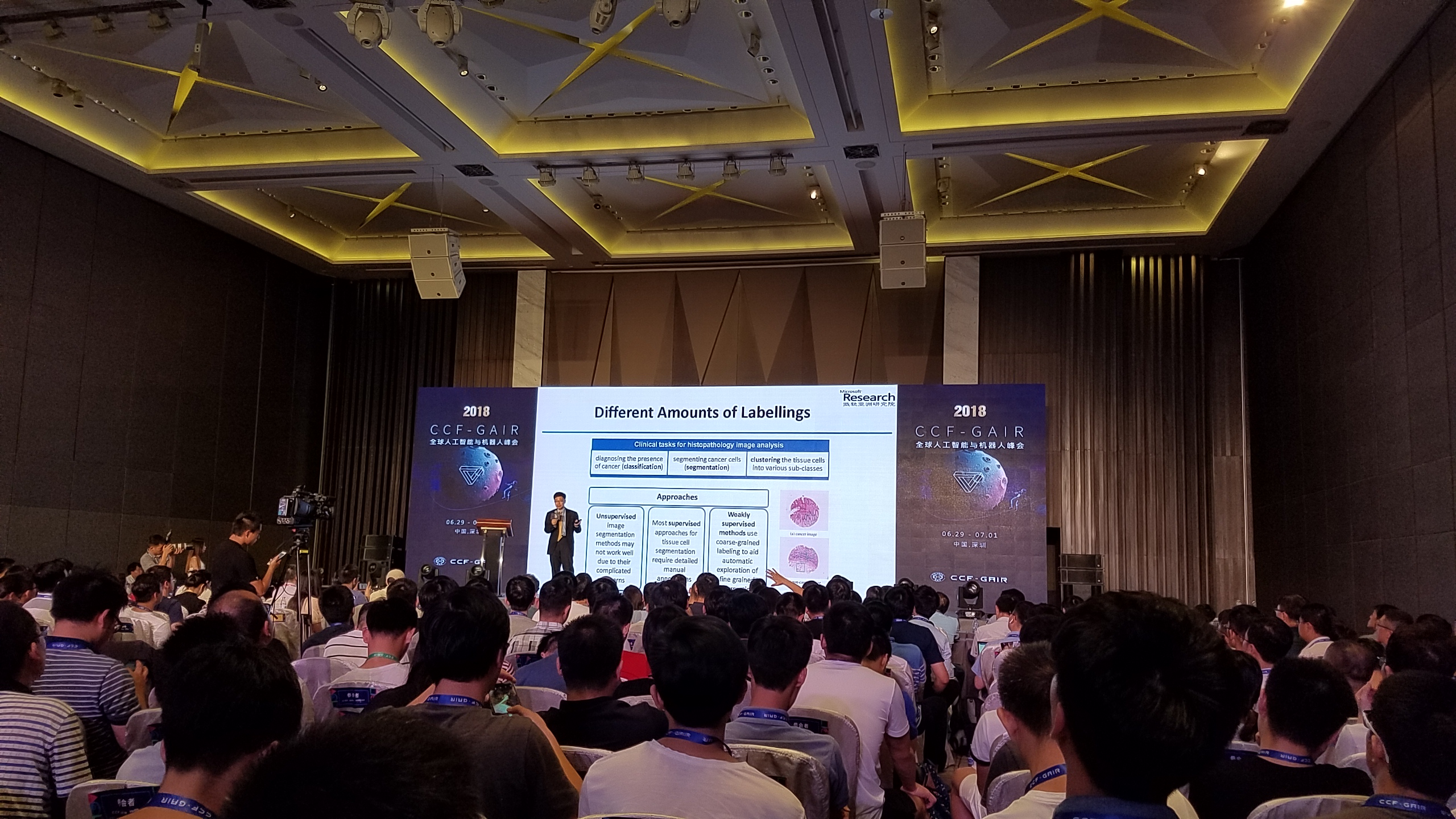 Mems Lidar by Robosense Lidar company
Robosense company is making mems lidar which gives awesome results on road. These lidars are very cheaper than the Velodyne. I highly recommend these lidars for autonomous driving.
Review
Related Pictures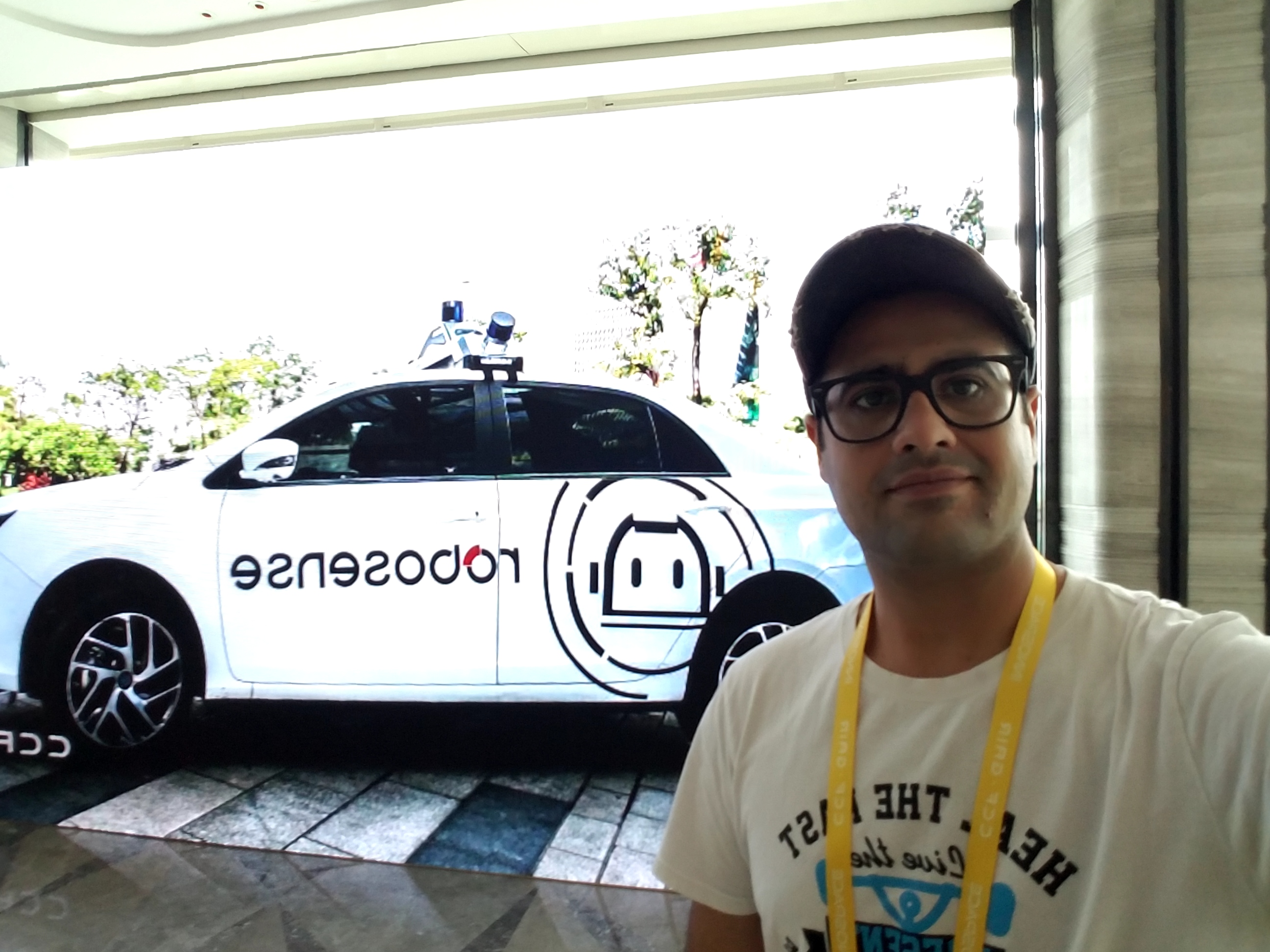 Human Robot Interaction - Pepper Robot
SoftBank Robotics is making intelligent robots called Pepper, using AI. These robots are very interactive and can dance with you. Like I did and really enjoyed :)
Bionic Robots
Plenary Report by Metin Sitti
Metin Sitti ,Founding member & head of The Physical Intelligence Department of Max Planck Institute of Intelligent Systems, founder of nanoGriptech. Former Professor of Mechanical Engineering at CMU.
Topic: Bio-inspired soft adhesive and soft miniature robots.